The content on this page is designed to help share important information about the California Mortgage Relief Program. These tools and resources are downloadable and shareable.
Program Facts (One Pager)
Program Facts (One Pager)
The Program Facts One-Pager provides informaition abut the program's expansions and eligibility criteria.
The use of social media is an excellent way to promote the program and help spread the word. You can help by following us on social media.
Copy for social media is available in several languages.
The social media graphics are available to download through a zip file. Each file provides content that is sized for the various social media platforms and is customized by audience.
Mortgage Relief Graphics
Posts Released March 2022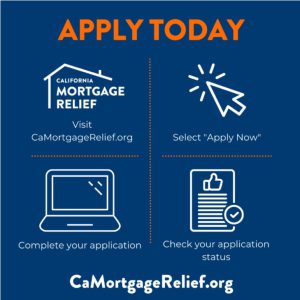 Updated Program Graphics
Posts Released June 2022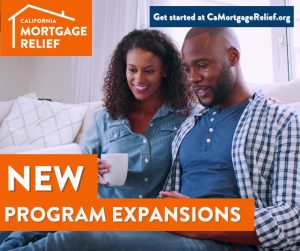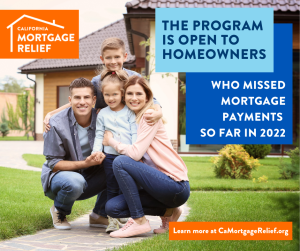 Property Tax Social Media Graphics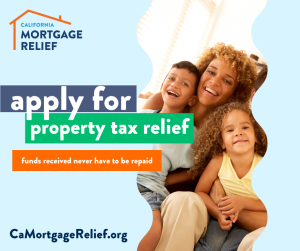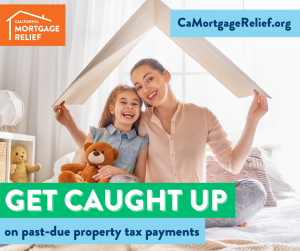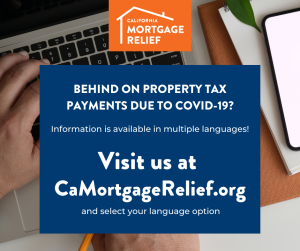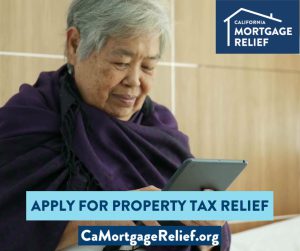 The buttons below can be downloaded and used to link your website to the California Mortgage Relief Program website in several languages.
Color Codes:
Light Blue: 407EC9   Orange:F36C21   Dark Blue:#002A55   White: FFFFFF
English

URL:https://camortgagerelief.org/
Format: PNG
Font: Montserrat, SemiBold
Font Size: 21px
Vietnamese

URL:https://camortgagerelief.org/vi/
Format: PNG
Font: Montserrat, SemiBold
Font Size: 17px
Spanish

URL:https://camortgagerelief.org/es/
Format: PNG
Font: Montserrat, SemiBold
Font Size: 21px
Korean

URL:https://camortgagerelief.org/ko/
Format: PNG
Font: Montserrat, SemiBold
Font Size: 16px
Tagalog

URL:https://camortgagerelief.org/tl/
Format: PNG
Font: Montserrat, SemiBold
Font Size: 14px
Chinese

URL:https://camortgagerelief.org/zh/
Format: PNG
Font: Montserrat, SemiBold
Font Size: 21px